Our dedicated team of professionals combine innovation and industry-leading approaches to support digital transformation. Our Glocal approach enables us to utilize the engagement from local businesses and ensures a global reach of understanding to provide you with the best solutions.
We ensure that solutions fit your specific reality while promoting the growth of your ecosystem. Whether you are in the midst of starting your digital journey or have already implemented different solutions in your operations, our specialists' aim is to empower your business to reach its full potential.
Composed of professionals from diverse backgrounds, from industrial engineering to web development, our manufacturing intelligence team is renowned for its versatility. Our goal is to leave no grey area. As such, our team members come from a variety of industries, and our team offers a range of expertise to meet the needs of all types of manufacturing companies and digitalization projects.
Whether they're working on implementing solutions or developing our software products, they're all committed to developing innovative tools that will make a difference for our clients.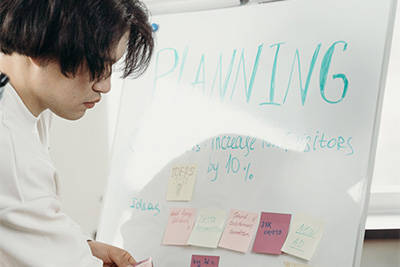 Project Manager offer consultation and support that evolve with your project. They oversee the planning, execution, and monitoring of process-automation projects, and projects that enable the capture and transformation of machine data. Their goal is to help you streamline manufacturing processes and optimize operations to increase productivity, as well as the profitability of your project by focusing on three axes: cost, quality, and delay.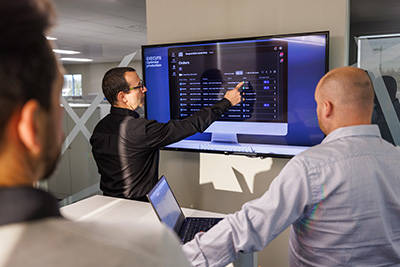 Our Solution Architects work with you to define your industry-specific needs and match them to functionalities. They leverage their deep understanding of innovative technologies throughout the design process. Among other things, our Solutions Architects are involved in consulting services such discovery process, audit 4.0, and shaping digital roadmap. Their goal is to help you stay ahead of the curve in an ever-evolving industry, by implementing cutting-edge technologies that improve performance and drive innovation.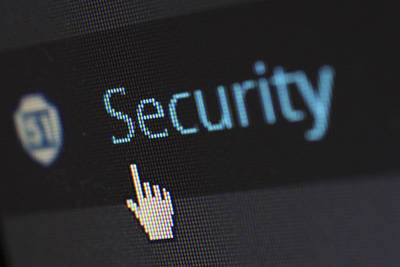 Development, Security, Operation Specialists (DevSecOps)
Our DevSecOps are skilled in identifying potential vulnerabilities and implementing measures to mitigate risks. Leveraging their expertise on the security measures to take within smart manufacturing and industry 4.0, our DevSecOps develop and implement secure coding practices and conduct thorough security testing to ensure that software systems are resilient to attacks. This provides organizations with the confidence that their data is secure and protected against potential threats.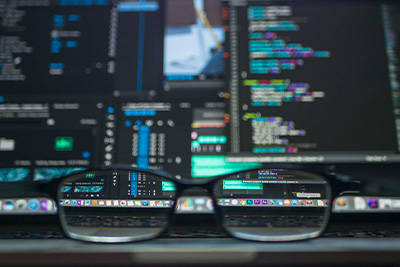 Smart Manufacturing developers and engineers are experts in creating and implementing digital solutions that optimize manufacturing processes. They are skilled in software configuration and designing systems that align with specific needs.
Both our Developers and Engineers use their industry knowledge and programming skills to create systems that integrate seamlessly into your operation. By leveraging our technical expertise, we design and implement solutions that improve productivity, reduce errors, and increase profitability.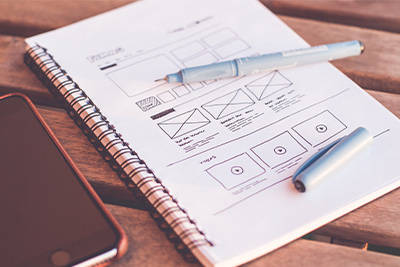 Our UX/UI designers leverage their expertise and knowledge of emerging technologies to create comprehensive designs that optimize user workflows and improve overall productivity. Our designers aim to create and design platforms that improve the adoption of software solutions, increase user engagement, and reduce training costs. By prioritizing the user experience, our teams enable you to feel empowered in decision-making to optimize your manufacturing processes, increase efficiency, and drive business growth.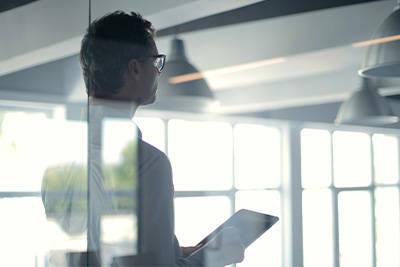 Client Solutions Advisors
Our client solutions advisors aim to offer a clear and quick support to you, both during and beyond integration. Our support advisors work to match quick and effective fixes that suit your manufacturing reality for the long run. Beyond software integration, our solutions advisors work with you to understand how digitalization can further support your business, guide how to approach IIoT, and they aim to help mitigates risks associated with digital endeavours. The frontline of support comes in the form of FAQs, and our client solutions advisors take tickets to tackle any issue you may have.
3D real-time visualization team are responsible for creating tools and assets that enable you to get a greater grasp of your manufacturing operation. Utilizing industry leading expertise, our team works on Liveline, our very own 3D visualization and configuration software, to provide you with a comprehensive and interactive solution to revolutionize the way you are creating production floor layout.
Our 3D visualization team works together to bring Liveline to life. Our modelling artists bring assets to life by creating intricate animated designs that can snap into Liveline's digital environment. Our software engineers spearhead the development of intuitive tools that utilize Unreal Engine's latest features; They ensure the reactivity and evolution of the system working with our UX designers. Our teams aim to work with you to understand your vision and needs. Throughout our partnerships, we collect your requirements and transmute them into actionable solutions that are sustainable and viable for your continued development.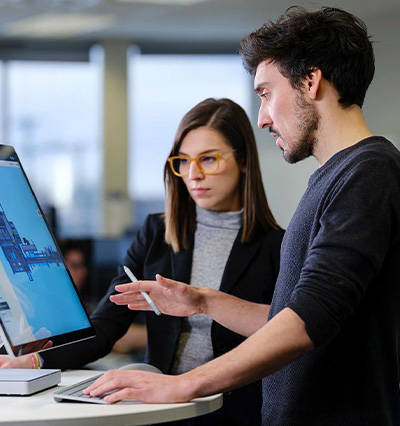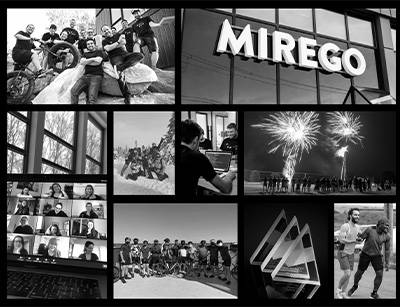 Mirego is a team of over 170 strategists, designers and developers that care deeply about creating meaningful digital products that people love. We work together, share our ideas, and hope to improve the world. We believe that work is a place where you can innovate, have fun and make an impact.
Quality is deeply rooted in our DNA. All our team members work full-time and are hand-picked to make sure our clients receive nothing less than exceptional results. We're known for having a very unique culture and we also do not hire freelancers or outside consultants for any of our projects. With Mirego, what you see is what you get.
Haven't found the answer to your questions?
Tell us more about your project and we'll arrange personalized consultation session with you
Tell us more about your project and we'll arrange personalized consultation session with you