Premier Tech launches Liveline officially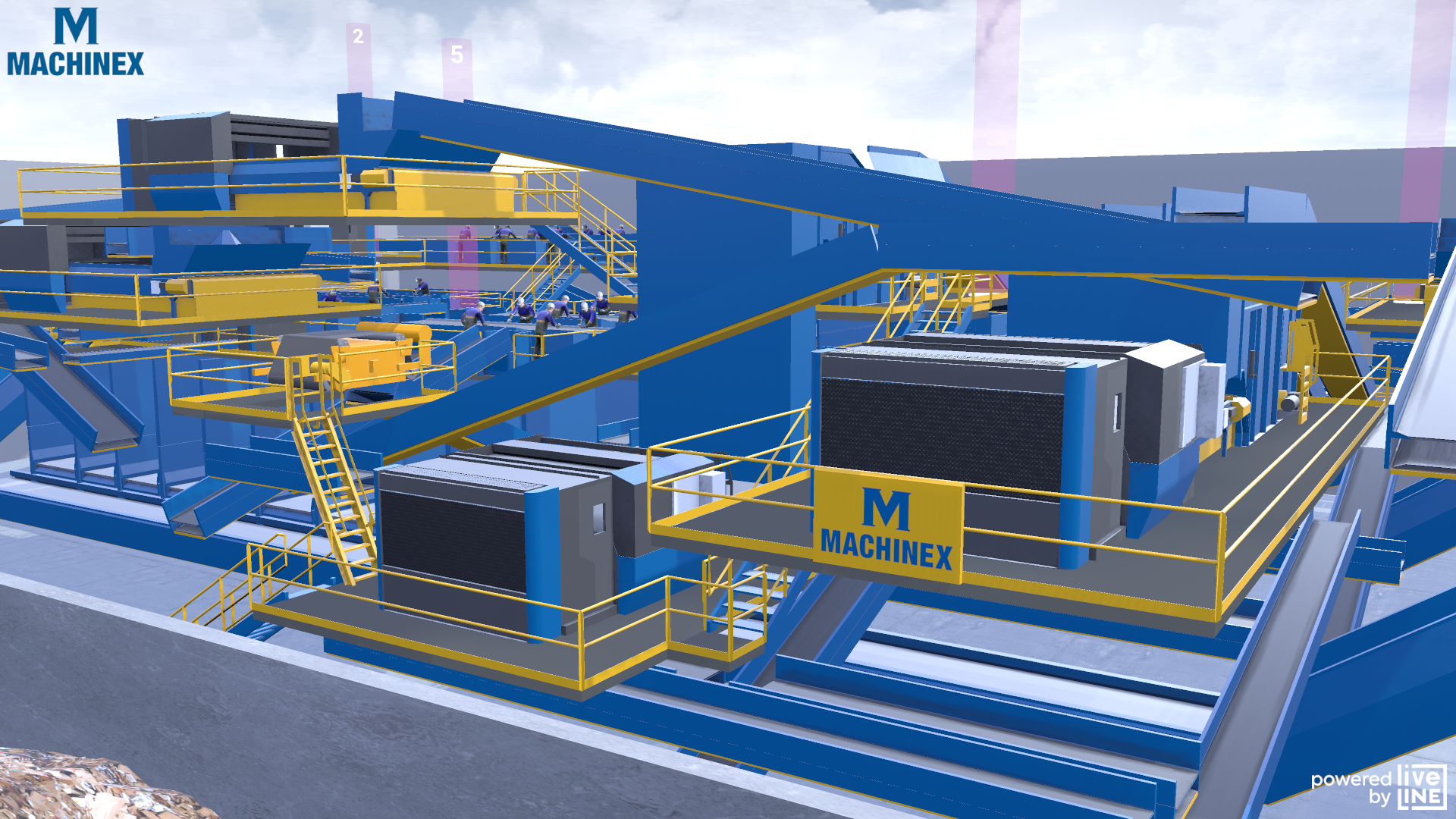 An innovation taking on industrial equipment sales
After a year of early access commercialization, Premier Tech is pleased to announce the official commercial launch of LivelineTM by its Digital business group.
Liveline, a real-time production line configurator, enables 3D visualization allowing industrial equipment sales teams to create virtual production lines for their clients so they can see theirs unfold before their eyes in just a few clicks. Widely used since several years by Premier Tech Systems and Automation's sales teams, this innovative solution is now available to external clients.
The early access commercialization has allowed the development of a solid external commercial offer that revisits and accelerates the industrial equipment sales cycle. Premier Tech Digital would like to acknowledge the contribution of its main partner during this past year, Machinex.
In an attempt to support the digital transition and the automation of their client projects management, Liveline has allowed Machinex to significantly accelerate the process of designing client solutions, improve the quality of their presentations and speed up their sales process. This partnership has allowed Premier Tech Digital to gather valuable feedback on the product to improve its functionalities before the official launch.
"Liveline is providing Machinex with a tool that enables us to show the particularities of our layouts to our clients in a dynamic manner," explains Ghislain Thivierge, sales coordinator at Machinex. "Before, we would show CAD drawings on PDF and static 3D renderings to our clients. Thanks to Liveline, our clients can now visualize and understand our solutions more easily. We can also carry out real-time iterations and explore various ideas during a meeting with potential clients, which is a significant gain over our previous process. We can also import existing layouts, which helps us design new solutions for our current clients while also allowing them to look at the evolution of their facilities."
"Premier Tech and Machinex both made good use of this collaboration," said Vincent Martel, general manager, Liveline, at Premier Tech Digital. "We are pleased to see that we can replicate our internal results in a completely different market for our external clients. This is very promising for the future."
LivelineTM is now available. To learn more about this product and request a demo, visit ptdigital.com/liveline-configurator.
Premier Tech Digital is bringing video games technologies to the industrial sector to create its first ever digital product, Liveline.
Since 2017, Premier Tech's Digital business group has been developing and integrating scalable industrial digitalization solutions focused on the user experience. By developing a digital product such as Liveline, Premier Tech Digital aims to reshape traditional business tools with the technologies of today and tomorrow.
About Premier Tech
Making a difference, this is what we are all about at Premier Tech. One team driven by a shared passion to deliver solutions that will better the lives of people, businesses and communities. At Premier Tech, People and Technologies connect in lasting, transformative ways, giving life to products and services that help feed, protect and improve our world. We are committed to creating sustainable solutions that help bring beautiful gardens to life, increase crop yields, improve the efficiency of manufacturing facilities, treat and recycle water, and much more as we keep innovating.
For nearly a century, Premier Tech has been growing internationally, driven by the collective power of its 5  200 team members in 28 countries. Backed by more than a quarter-century-long track record of solid growth, Premier Tech today records sales of more than one billion dollars.
About Machinex
In the 1980s, Machinex became the first Canadian company to design equipment for waste sorting centres. It quickly positioned itself as a leader in the design and manufacture of quality sorting systems. Today, Machinex remains a leading company on the international scene, developing state-of-the-art sorting, waste management and recycling technologies. Over the years, Machinex experts have designed and installed hundreds of turnkey systems in association with leading waste managers in Canada, the United States, Europe and Australia. To learn more about Machinex, visit machinexrecycling.com.
People and Technologies making a difference
For more information about Premier Tech, visit www.premiertech.com and follow twitter.com/_PremierTech.
---
Contact
Samuel Potvin
Marketing and communications advisor
Premier Tech Digital
418 929-7976
[email protected]