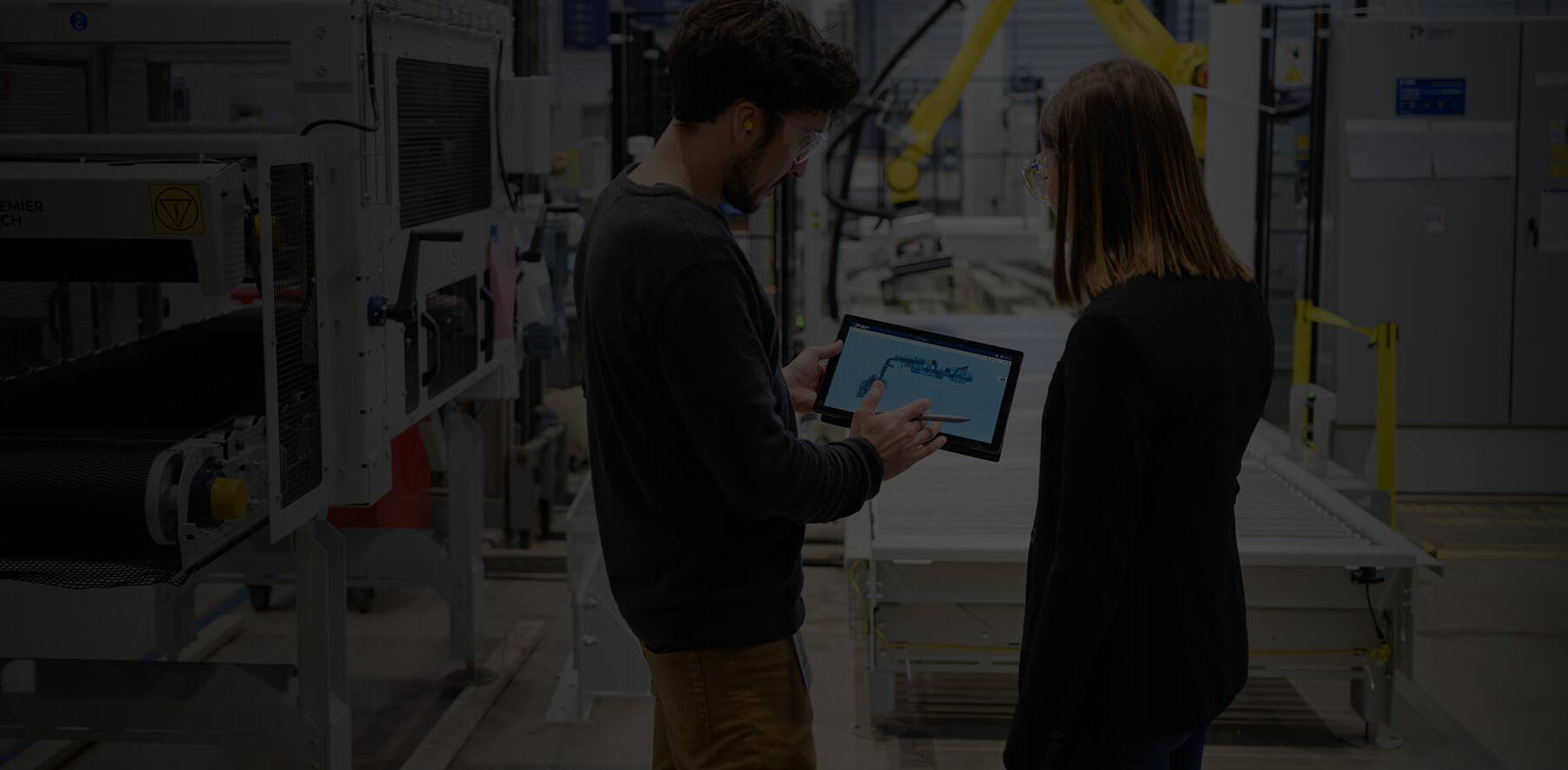 Production Line Configurator



The power of 3D visualization at your fingertips
Our innovative 3D production line configurator is designed for original equipment manufacturers looking to empower their sales team. Transforming their customer's buying experience into something immersive and unique. Projecting them into the near future.
Thanks to a highly visual, user-friendly, intuitive and evolutive digital experience, your customers will see their future line come alive in real time.
Liveline™ Configurator facilitates conversation between all stakeholders by enabling them to configure, visualize and share the same 3D experience of a production line with greater:
Turn ambition into action
Harness the power of 3D visualization to empower and unify stakeholders by simplifying discussions and creating a shared vision. 
Build and showcase your solutions in a breeze with the fastest and most intuitive 3D production line configurator on de market. 
Intuitively navigate through our platform by customizing your library, sales support documentation and sorting options.
Make 3d your standard. Liveline revolutionizes how you plan, generate, and visualize assets and layouts, without costly 3rd parties.
Build a complete 3D layout in real time 
Enable customers to visualize their future line
Desire is much more powerful than a simple need. Build configurations live in front of your customers by dragging and dropping 3D models of your equipment on a virtual floor. Showing your clients exactly what is possible within the constraints of their facility. Thanks to Liveline™'s intuitive interface, your salespeople can easily configure a production line without training, nor assistance from your technical team.
Set floor size according to customer specifications
Add 3D equipment from your library with a simple drag and drop
Easily connect equipment to each other with our snap point system
Generate conveyors, fences or walls of any size with a simple drag
Rotate and mirror any equipment in one click
Organize your project with groups and layers
Validate your layout footprint, such as spaces between equipment, walls and obstacles, by adding measurements
And much more +++
Take your customers on a virtual tour of their layout
Let them experience their future line
The best way to be convinced is to see and live. With Liveline™, your customers can freely explore their future line: see how it operates with realistic and fluid machine movement. Zoom in or out. Look from any angle. Just as if they were standing by the line and watching it work. Bringing your customers one step closer to selecting you as their solution provider.
Showcase full 3D view of equipment and complete production line in motion with a 360o view
Walk around your design with your virtual avatar
Show equipment and full line in virtual reality
Create and share multiple layouts with your customer
Generate videos and images from different angles enabling your customer to share your line proposition with colleagues and management
Enhance your team agility and ability to share customer needs
Build-up customer buying momentum
An image is worth a thousand words, they say. Bringing your offer to life allows you to visually confirm your customer's needs and efficiently share it within your team. Making complex ideas easy to grasp. Enabling your team to work with the same information. Creating the perfect layout, right from the start. And sending the right proposal faster.
Validate layout and footprint
Measure spaces between equipment, walls and obstacles with our measurement tool
Share layouts with your team, creating a rich environment of videos and images from different angles
Personalize the platform to your brand and equipment portfolio
Turn your full attention to customer experience
Desirability is all about experiencing. Customize and manage the platform and its content according to your business. Empowering your sales team to focus on building lasting relationships. Guiding your customers through the entire buying process. And creating an emotional bond between them and their future production line.
Add equipment to your library
Organize your library and personalize sorting options, such as categories and subcategories
Create a detailed spec sheet for each equipment, giving direct access to functionalities, performance data and sales tips within the configurator
Make it easy for your salespeople to work with up-to-date information and specifications leveraging our cloud platform
Make the configurator part of your brand image by integrating your corporate signature and product logos
It's all about you,
all about your customers
At Premier Tech, we believe customer experience is the foundation of a company's unique character. And this is where we see our platform making a difference: creating an experience that brings your customers closer to their vision. A complete immersion that lies in the capacity to bring products to life in a transformative way.
Liveline™ was born out of a simple idea: to create a better journey for the customers of Premier Tech Systems and Automation. Built by experts from the video game industry, this idea has evolved into a bold solution for equipment manufacturers.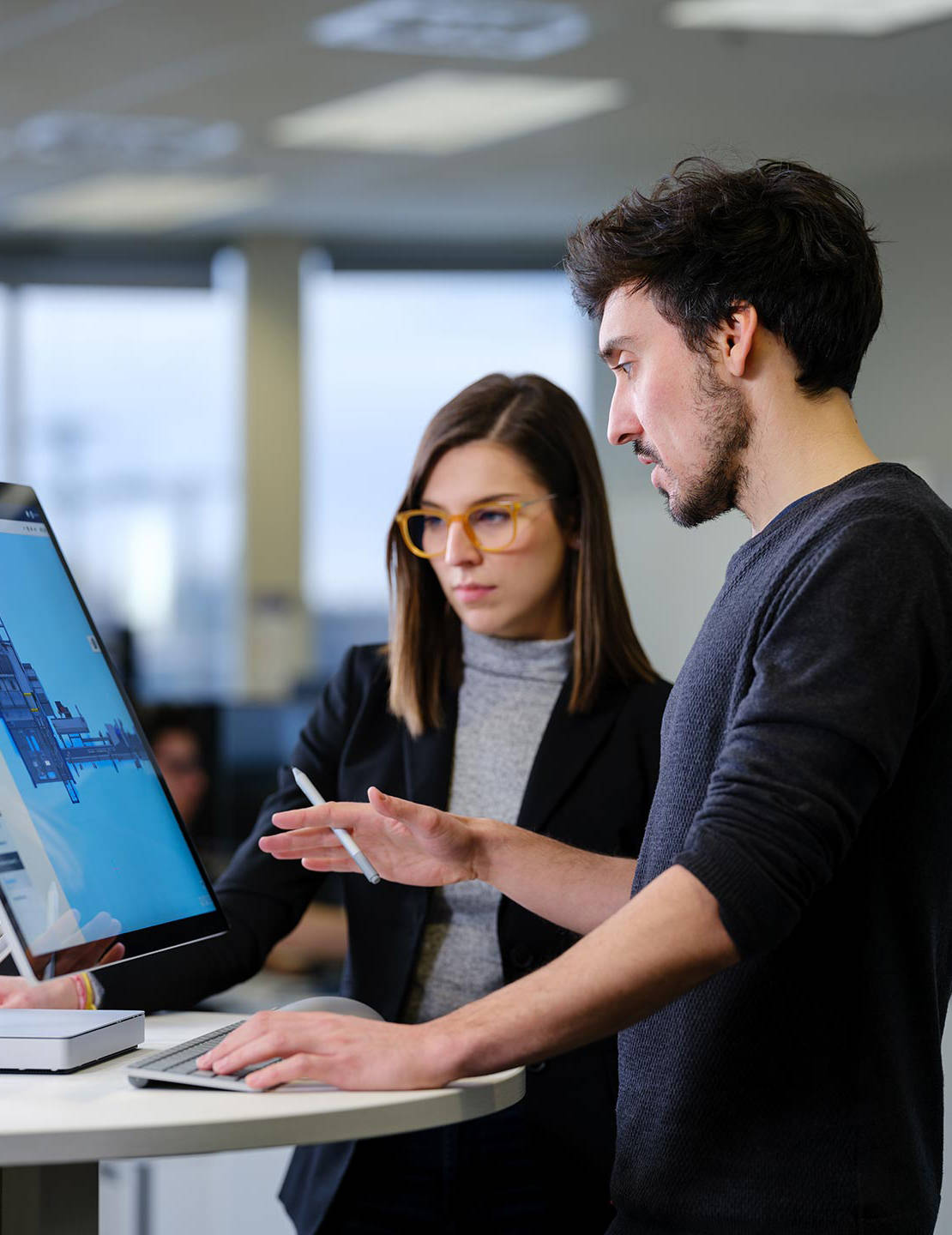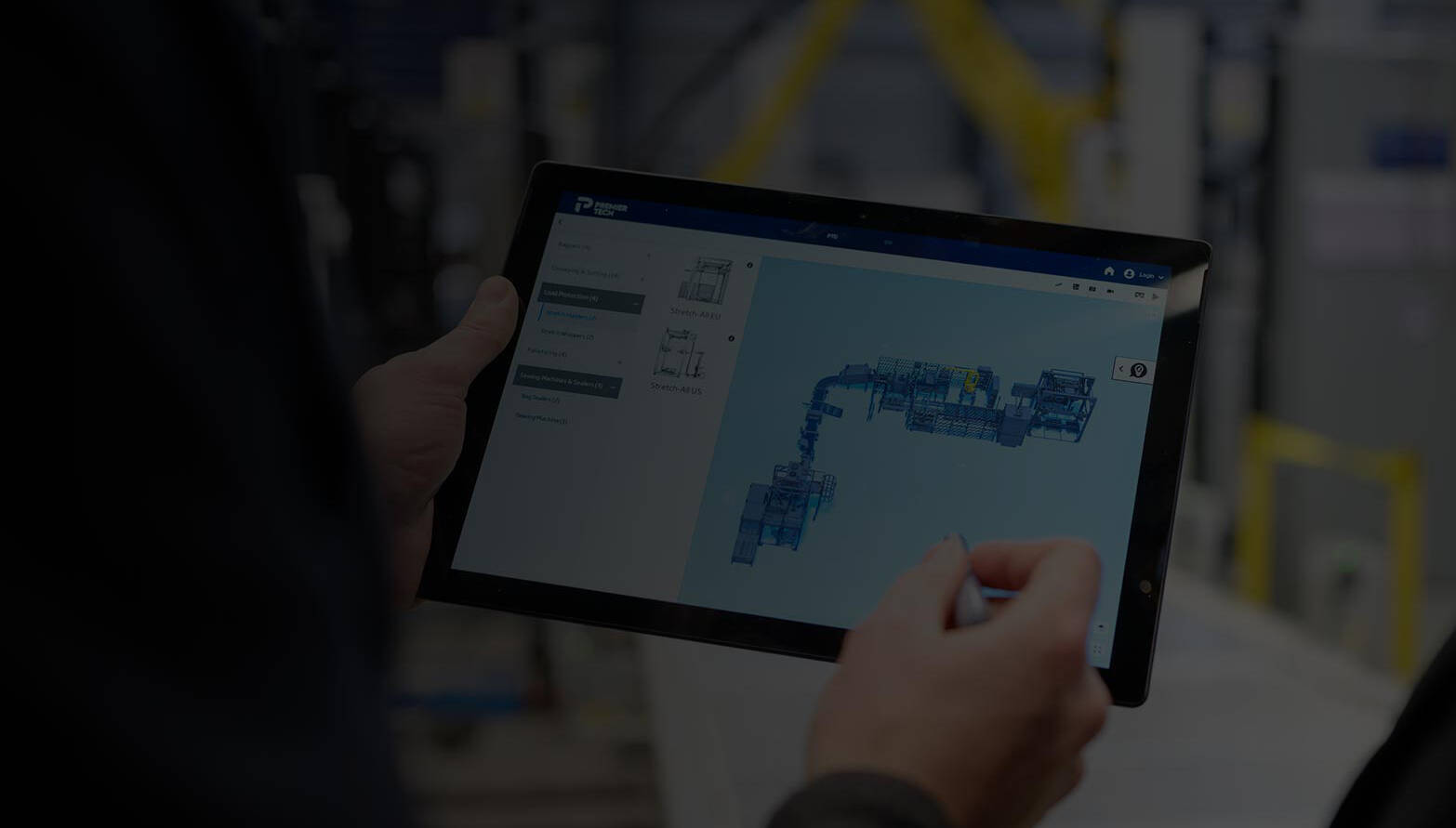 Be ahead of your competition
Be among the firsts to use our production line configurator in your market
Sales representatives around the world are already using Liveline™. Enhancing their customers' buying experience. Speeding up the process from initial layout to final quotation. Delivering more agile sales teams' interactions with fewer errors. And, increasing the return on investment of their sales expenses.