Thanks to Rizeline, Food Safety Traceability Has Never Been Easier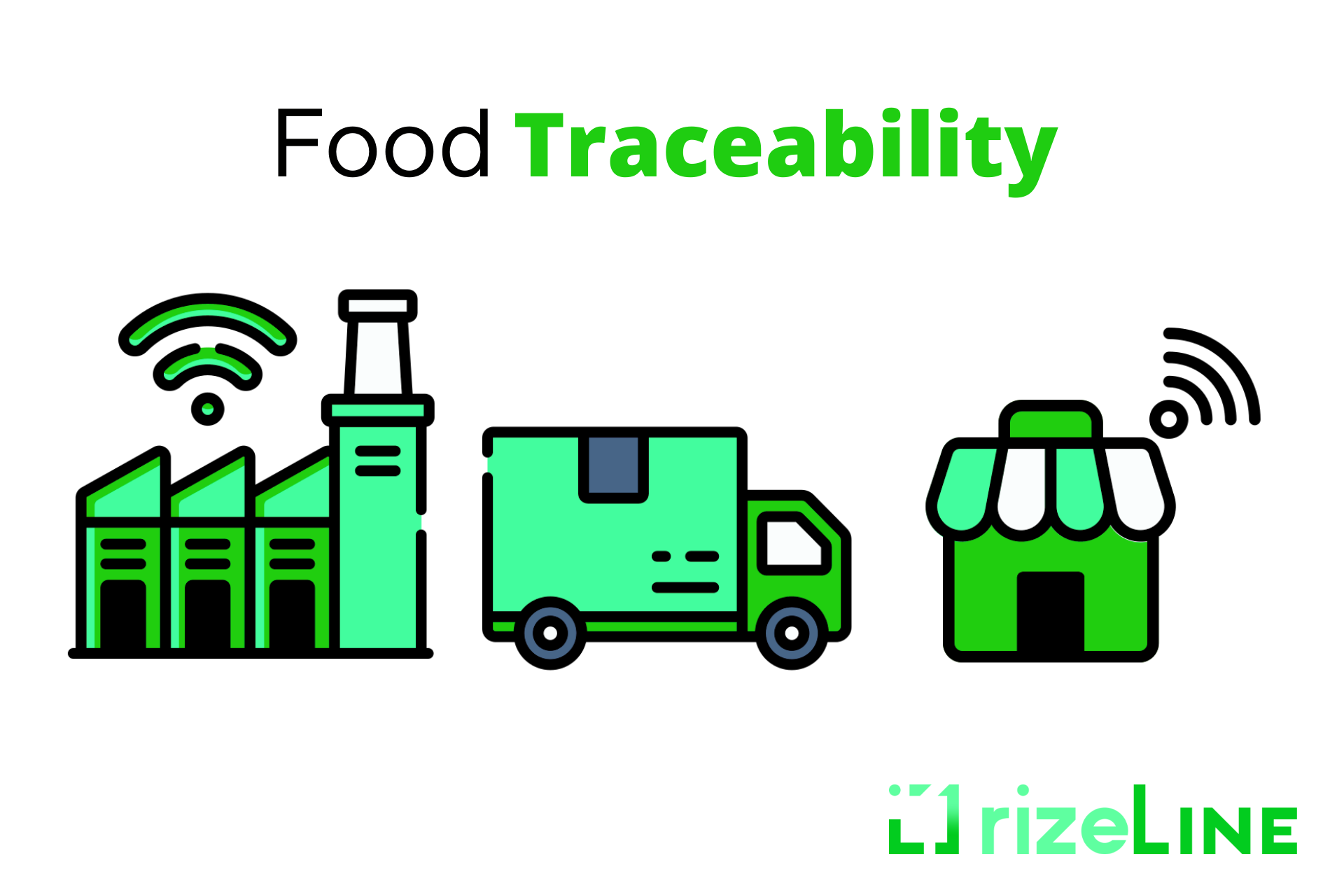 Food safety is the number one priority in the food industry. In the US, Food & Drug Administration (FDA) is suggesting guidance and regulation on food traceability in his FSMA (Food Safety Modernization Act). This kind of regulation is widely common internationally to better manage food safety across distribution chains. To demonstrate how traceability process can be digitalized, we want to share you a recent Premier Tech Digital solution.
Challenge
Traceability can be a challenging task when it's managed manually. To ease this process, a Premier Tech System and Automation client in the US Food Industry wanted to integrate a traceability system to his PTSA's Palletizer. He wanted to comply with US regulations and easily track a product from factories to shelves to be able to rapidly recall a batch in case of an emergency.
Solution
This is where Premier Tech Digital came in, integrating Rizeline software's traceability feature to PTSA's equipment. The solution collects pallet and case numbers from PTSA's Palletizing System, then associates them with each other using data modelling. The information is saved in a relational database easily searchable by case, pallets or lot number directly in Rizeline. The data is also sent to the client's ERP through a Web API in order to insure communication between all systems.
Customer benefits
Rizeline's Traceability feature has allowed the client to ensure regulation compliance. The automation of this originally manual task has had other great benefits to the traceability processes like 
Reduce potential cause of errors by removing manual entry.
Free time for the operators to work on more added value task instead of data entry.
Ease the search of lots or pallets information in the client ERP.
Wondering what food traceability is.
Food traceability is the ability to follow the movement of a food product through all steps in the supply chain. This enables faster removal of the affected product from the marketplace, reducing incidences of foodborne illnesses.
For more information about Rizeline, contact us at [email protected].