3 reasons why you should work at Premier Tech Digital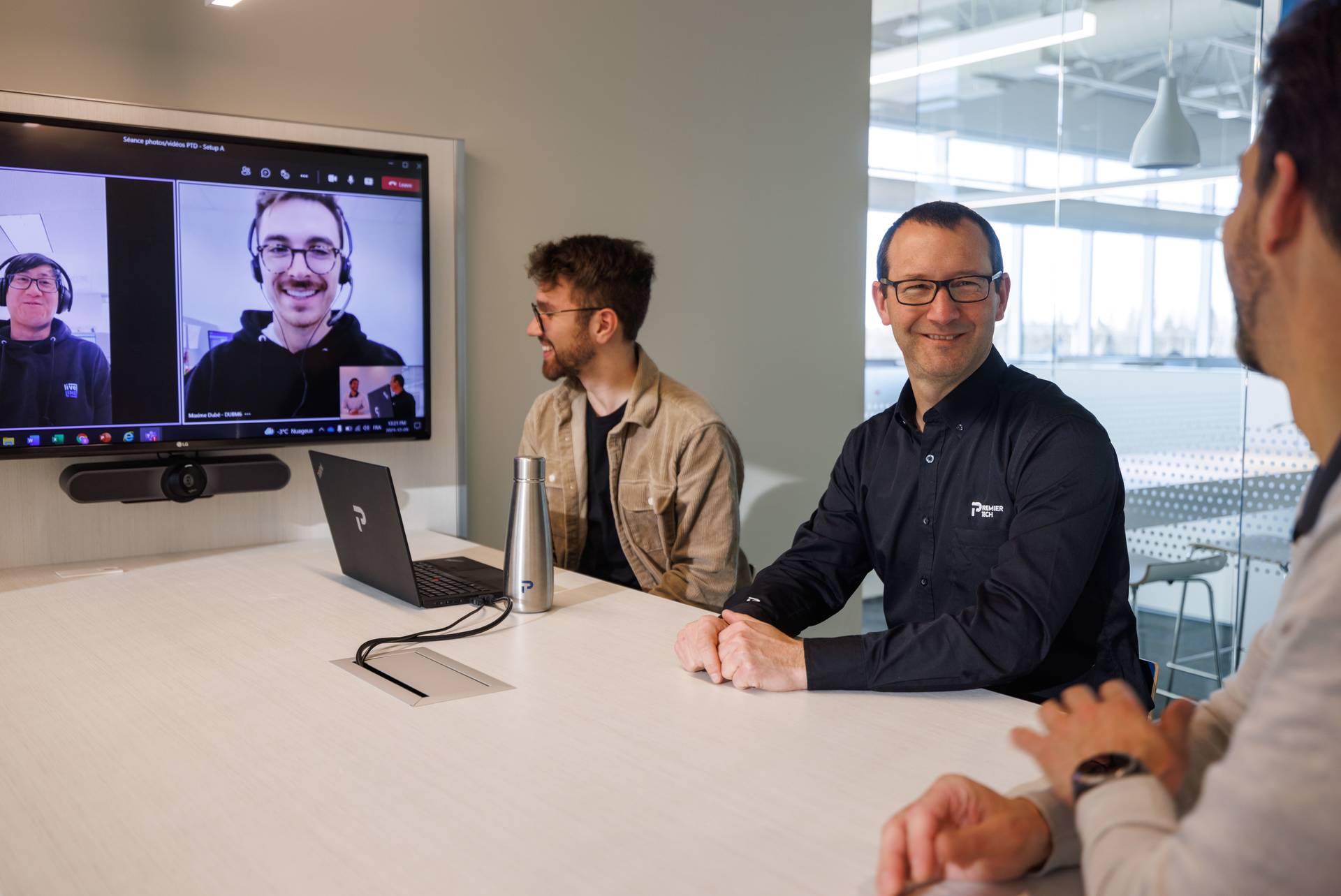 At Premier Tech Digital, hereafter referred to as PT Digital, we believe that a stimulating work environment is based on a multitude of both tangible and intangible benefits that truly allow team members to be themselves for them to develop their full potential. We want the company and the team members to share common values and to collectively contribute to the definition of the PT Digital's future. Here are 3 key advantages that are part of PT Digital's great work environment.
Flexibility of the work arrangement: Whether you prefer to work from home, a hybrid arrangement or to be at the office most of the time, all these options are possible. For many years, most of PT Digital team members have worked from home. We have established effective collaboration and communication processes that facilitate team member synergy, no matter where they are located. Being able to choose work arrangements is a factor that facilitates personal and professional life balance for our team members.
Intrapreneurship: Our team members are not only very autonomous in their daily work; they also are strongly encouraged to suggest new initiatives. Individual achievements, complementary expertise and collective thinking have enabled us to shape our brand and create new innovative solutions. Without this willingness to listen to each other's initiatives and suggestions, we would not be where we are today. The curiosity, leadership and determination of our team members will continue to be valued qualities at PT Digital.
Development of new expertise: The growth of our team members is essential. Whether it is through specific training, coaching, internships within different teams or by working on projects of various sizes and objectives, we want to provide our team members with the right resources to grow both professionally and personally. The opportunities are numerous, the Premier Tech family is large, so there will always be a place for those who wish to take their career to new heights.
If you would like to know more about the work environment at PT Digital, contact us and we will be happy to further discuss it with you. We also invite you to read Rose and Younes' stories about their daily lives at PT Digital.